There is one anime that I don't like at all in fact I even hate the anime. It is Dragon Ball Z. The reason why I can't stand it is because of all of the violence in it,and besides that I found Dragon Ball Z to boyish as well,and I never had any interest in it at all. Besides that I couldn't handle the violence in it. In fact I regret ever watching it at all. I do know that there is anime a lot more violent than this. I made the mistake of renting some that are a lot worse. That would be Devil Hunter Yokho,Gowcaizer. I had no idea what I was getting myself in to when I rented Devil Hunter Yokho,and I wasn't prepared for all of that violence,and stuff. I had a real hard time handling watching it. Gowcaizer is something I made the mistake of renting once boy was it ever violent. Fifteen minutes in to the movie is when the violence started,and the rest of the movie was just as violent so much so that I kept going I hope this will be over soon because that is the most,and worst violence I have ever seen, and I couldn't handle watching it either. After that experience I intend to find out about an anime before I rent it because I don't ever want to rent one that violent are even see one that violent ever again. It was a lot worse than The New Cutey Honey. I don't,and won't watch the mature anime that has a lot of violence in it since I can't handle watching that kind of stuff. I also don't like watching to much violence. I'm not allowed to watch the stuff either since I can't handle it.
At first I hated Full Metal Alchemist because I thought it was to violent for me but it was never that violent but I hated the first 2 episodes regardless,and I kept watching it to see what would happen next on CN,and eventually I accidentally fell in love with the anime,and I can't wait to see the Full Metal Alchemist movie. Although I've watched it on CN,I haven't bought any of the anime,and don't plan to unless it's the movie. Some of the stuff in certain episodes is a bit much for me in terms of violence,and seeing it once is enough. I would stay up until 10:30 on Saturday nights to watch it when it was on every Saturday or however late it was unless I set my VCR to record.
I do love to read the Nancy Drew,& Hardy Boy mystery books,the Trixie Belden mystery books,Jenny Mcgrady mystery books, Choose Your Own Adventure books,Ghostwriter books,&The Internet Detectives, Todays Girls.Com,Left Behind,Baby Sitters Club, & reading fan fiction for all of my favorite programs,& books,& reading poetry. I'm not in to reading adult books much. I also love to write poetry,my own stories,and fan fiction too.

I love chocolate,I love it so much that the one thing you never want to do is tell me I can't have any chocolate. I can't go for one day with out anything chocolate. I love all kinds of pasta,mushrooms, my favorite pizza is mushroom pizza,seafood,waffles,french toast, cold cereal,hot cereal,grits especially cheese grits,spinach as well as most greens,ramen,japanese ramen especially japanese ramen,and a lot of other things. I love mushrooms as much as I love chocolate. I also love going to forums where the people are real nice,and friendly as it makes my forum visiting so enjoyable, and I also enjoy forums where flaming isn't allowed, and the no flaming rule is enforced.




Things I Don't Like

I don't eat anything hard since I can't eat hard food I have to eat soft food. I have TMJ,and if I eat something hard I would end up in a lot of TMJ pain/severe jaw pain. I don't like to watch things that have a lot of violence in them anime or not. I can't handle watching to much violence. I don't have anything to do with mature anime like Devil Hunter Yokho. For me watching Devil Hunter Yokho was a big mistake since I had a hard time with what was in it. I also don't like visiting or going to forums where the people aren't friendly. I hate being flamed, I hate unwanted contact on MSN.

When page was created,pages location history& last updated section.

This page was created originally on Goplay October 23,1998 on Goplay. Was on Goplay until it closed then Talk City until it closed down,&now it is at a new location on August 31,2002,and counter was added later on that day. Last updated on May 4,2003. I made a lot of changes to the text,took out an email link,& added the link to 1 of my favorite Christian sites Christians Unite. Last updated on December 31,2006. I made a lot of changes to the text,and updated the text on the site mainly,and a new section with a link added to this page instead of my home page even though the text used to be a part of my home page,I also added another email link,I also updated the my Christian message boards,and other message boards sections. Last updated on January 1,2007,I added a new Guestbook that I just got,I still need to add a counter,although I can't say that I know how to,the majority of my sites have never had a counter but I'm sure I'll figure that out when I find one. Last updated on March 22,2008,I edited the text quite a bit,and I added a section devoted to my cat who is now deceased Fred in memory of him adding the poem Cats,and the poem My Cat Fred in memory of my awesome cat whom I miss. Last updated on March 24,2008,took out forum links,and added my forum links page that I created Saturday in there place. Last updated August 21,2008, changed up, and added text in certain sections, and updated the my forums page link that I also fixed today, and I will be updating again later on when I can I think in the near future as I have more changes to make I think. Last updated on December 15,2009 to change the link to my TMJ information page but I also added text to the what I look for in friends section.




My Message Boards: Sugar Plum's Christians Friends Problems Talk
I don't even use this location of this forum any more besides I don't even know my pw or remember what email I registered account with,and I like the other one better than this location so use it instead.
Sugar Plum's/Donna's Forum Links Page
I finally got my forum links page created for my anime forums,my Christian forums,and linked them to my main forum links page,and that's the link for it above. Because my forums aren't currently active I haven't been visiting them all that often but I will change that eventually. I do hope they will become active though. As for if I'm done creating forums I doubt it as of yet,but then I got to many ideas. I fixed the links on my forum links page.

Be sure to visit my other pages linked at the bottom of the page even the ones not linked on this page.

Links To My Non Anime Favorite Pages/Sites:
Welcome To Touched By An Angel
Chips Online

Will add more links to other favorite sites in the future. I do have Chips Online linked on my home page as well. Christians Unite

The Christian forum I started out on.

I am not as mature as most people my age are. I do have TMJ. It has to do with your jaw. I did my web page on TMJ on December 1998. I did once have the stupid label of mildly retarded but to me it was always just a stupid label because I just have my limitations,& my disabilities but I'm just like everyone else. Yet I am borderline retarded but I'm still just like everyone else. The only difference is having Aspergers Syndrome,and my socialization skills being delayed,and having to work on learning how to better socialize with people offline. It's easy for me to socialize through my writing though,and it's how I prefer to socialize. Sure I am slow at most things but I can type really good,and I can type fast. I love to type. Typing is the only thing that I can do fast. I type more 81 words a minute,& every single time I practice typing on my computer with my Typing Instructor CD I keep on breaking my record, although I don't have it now unfortunately, it was among my things in the house that went missing, I'll never know what happened to it. I'm also working on learning the number keys. I am glad that I have one thing that I can do fast. Not that I can't walk fast but I'm not always able to since I got to be careful when dizzy. Just because I am labeled that doesn't mean I am not smart. Because I am so smart most people don't even know that about me,and are real suprised when they do find out. I do know that when it comes to people who don't know you,and find out that you are labeled that will sometimes treat you like you are different,and not like you are normal,and not understand that you are smart,and have a lot of things that you are able to do,and understand,and that you can figure things out on your own boy do I ever know that to well after an online experience with the trouble making hacker that always did that until the hacking of my AOL account finally stopped. I don't take kindly to people who call me names like a retard because of my label but only trouble makers do that kind of thing.
I don't ever take kindly to anyone who accuses me of not being an honest person, not even a friend.

I am even amazed by all of the things that I can do on the computer,what I can do with my web pages,my mailing lists,that even though I didn't know any html I can figure out what to do,and how to get my page up like I have done with quite a few of my pages as well as the fact that I figured out how to do a music video avi by using video edit all by myself with no help from anyone,and how well I work with graphics.




When it comes to my interests they are now those of a young adult not in Bibles yet though. My needs have moved mostly out of Children's Bibles,& in to Teenage Bibles. I use a version that I can understand not the one I grew up with that made me not want to read the Bible at all. I use the NIRV New International Readers Version, NCV New Century Version,New Living Translation,& God's Word. I seem to understand the NIRV,&NCV the best,& I only recently started using God's Word but I do understand it. The NIRV Adventure Bible For Young Readers did something no Bible had ever done before it got me curious enough about the Bible that I read the Bible more often now. It seems that my needs in Bibles are finally those of a young adult. My most used Bibles are Extreme Teen NCV started using that four years ago seems to have taken the place of the Youth Bible in my life,& Extreme Word,&Extreme Teen are the same Bible name is the only difference,and it meets my young adult needs,Life Application Bible For Students New Living Translation started using this one in February 2002 or was it 2003 when I got it,and I'm pretty satisfied with both of them. I still use The Adventure Bible but I use those for young adults more. My favorite Bibles are Extreme Teen NCV, Life Application Bible For Students New Living Translation, The Adventure Bible,Super Heroes Bible,Revolve,True Images,God's Word For Students,& The Rock. I do happen to be a Christian.




Sure I am lonely,and I do miss my offline friends that I don't ever get to see. All of my friends online,and offline are important to me,and always will be. I don't see people online as just some words on a screen because people online aren't just words on a screen,never will be just words on a screen but people with feelings. If you don't agree with that you shouldn't bother emailing me because I won't have anything to do with people like that especially when people like that at least most people like that don't even care at all. I am a nice caring person,and I care about everyone.





Just so you know I happen to be against anti depressants always have been but even more so do to my horrible experience with them,& if you don't agree don't argue with me about it because doing so is totally pointless,& a waste of your time. I also don't like psychiatrists,& reason they make me feel so uncomfortable,& they tend to love to prescribe anti depressants. I have recently learned that anti depressants do help people who suffer with severe TMJ greatly,and that's good,and I'm not against that,I'm just against them making you feel bad emotionally,and making you depressed since that can happen. I am currently in counciling,I go to a female counciler.





Before my parents went to Alaska,and then ended up moving up there,and they lived here I did spend most of my time with my Mom it has always been that way,even when my parents are here visiting I spend most of my time with Mom. I have never spent much time at all with my Daddy even during there visits. I am a Mommy's baby though. Even now being here in Alaska I still spend most of my time with Mom.

My Computer History:
Windows 3.1 was my 1rst computer hard drive went bad. AST Windows 95 is my 2nd computer,&AST is the company it was made by,&it is nothing but a problem computer,I hate it,& will be glad when I'm done uploading files on it to put on my current computer. Windows 95 was my 3rd computer the one that no longer exists. My current computer is Windows Me,and it is my 4rth computer,and it was such a wonderful computer to start with but it unfortunately is a resource taker,and a major pain although AIM don't cause blue screen errors on it,and it don't usually restart itself but it has it's own set of problems,Windows XP is so much better than Windows Me will ever be,and I used to think this was the best computer I ever had,it sure isn't the worst one,Windows Me is now over 7 years old,I got this computer in March 2001 from what I gather reading the old version of this page,it's already had to have a new monitor. I do got a lap top computer,it's Windows XP,and it's the best computer I ever had, I love it more than this one,I got it for Christmas 3 years ago from my parents, make that it was before it got stolen, my current lap top computer is the best one I ever had actually.




To me it's the interests that matter not your age. Your age never dictates what your interests are yet it dictates what someone your age shouldn't be interested in,and what someone your age should be interested in,and that just isn't right. I have been called a kid because of what I'm interested in told that because I love cartoons,anime,and that teenager went as far as to call me a 10 year old saying that's my age mentally. I even have some teenagers telling me I shouldn't be talking to teenagers,and kids,that I should make friends my own age. I intend to be friends with those with my interests the age don't matter. Besides people my age online won't even talk to me,if your my age,and want to talk to me I would love to talk to people my age. I just love being around kids of all ages even teenagers. I mostly have teenage friends,and nobody is going to tell me there is something wrong with that,especially tell me that I shouldn't go to them with my problems be when there is nothing wrong with that.

Link To A Text File Having To Do With My Classes At The Independant Living Center,and Stuff: About My Classes At The Center Over the years.

It is a recently updated text file though,and I just added the section above to the site. I decided it was best to put it on this site,and not my home page.




In Memory Of My Cat Section:

I do love my deceased cat Fred a lot that's why I miss him so much. This coming summer it would have been 10 years since he became my cat my very first cat. My third pet though. My first 2 pets were dogs. Bones who was my very first pet is deceased. I used to always try to tell my cat goodnight every night before I went to bed. I always talked to my cat.

Cats


My poem about how wonderful cats are that I wrote 5 days before my cat Fred passed away,I was thinking about my love for my cat Fred as I wrote it,that is now in memory of my cat Fred.

My Cat Fred


My poem that I wrote about how awesome my cat Fred was,in memory of my cat Fred.

I don't yet have an html file of either poems I'll have to work on that,and when I do so they will both contain a picture of my cat Fred the same picture that is on this site as it's the only one on my computer.

Here are links to some of my other web pages:

My home page at it's new current location.

Donna's TMJ Information Page This is my web page that has information on TMJ Temporor Mandibular
Disorder. If you want information on it my page is a good place to start. It also has a TMJ Forum where you can post about your experience with TMJ,any information you know that's not on my site,any links to TMJ sites,& find other people who have TMJ. Also has a TMJ Migraine page as a part of the site.

Sailor Sugar Plum's Non Mature Anime Fan Fiction Page This is my non mature Anime fan fiction page. It has fan fiction from all
non mature anime. Not much non mature anime fan fiction on it. Most of what is
on it is pretty much mine.

My All Out Sailor Moon Page Has a Sailor Moon Forum/Message Board on it for the site,& for Sailor Moon fans to discuss Sailor Moon,& to post suggestions for my site but not flat out telling me what I have to do with my site because I won't tolerate that,suggestions only but no telling me I have to do this site a certain way because it's my site not yours,& any emails telling me how I have to do my site will be ignored,I got 1 email like that not that long ago at HotaruTmoe@hotmail.com.

The Tuxedo Mask,Sailor Pluto,and Sailor Saturn Page This is my web page devoted to 3 of my favorite characters Tuxedo Mask,
Sailor Pluto,and Sailor Saturn. My Sailor Moon page devoted to these 3
characters. I am working on getting more added to this site. Suggestions or welcome for this site.

Sailor Time's Awesome Anime Page
Got a lot to do with this site,any suggestions are welcome.
My Sailor Moon,Robotech,And Anime Mailing List Page
Anime TV Favorite's Programs PageI'm planning to do a lot more to this page in the future. It will consist of more than 1 page for this site eventually once I get it back online. Work on this site in progress,&when I'm done,& it's at a new location I'll link it. It's a very unique page,& I created it,& my home page about the sametime on AOL with the Personal Publisher that no longer exists. I am going to do something with this,I just got to go through the links for the site,make sure they exist,and find links to put on it,and do it all in sections.

Not all of my other pages are linked on this site yet. I have a lot of them,& am working on putting a purpose in to every single 1 of them.

Guestbook: View Donna/Sugar Plum's Guestbook
Sign Donna/Sugar Plum's Guestbook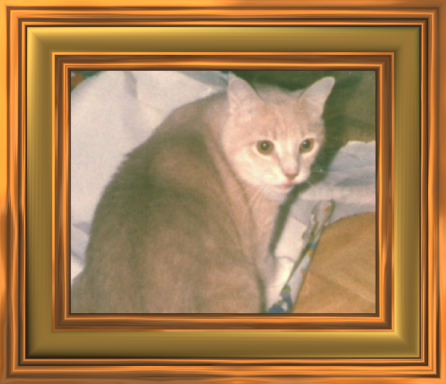 Email me at any of these email addresses: Donna Ann Le Donna Ann Lee Donna Ann Lee Donna A Lee Sugar Plum Sugar Plum Chan Sailor Sugar Plum Sailor Sugar Plum